Welcome to the Key West Fire Department
Key West Fire Fighters want you to remind you about fire prevention week.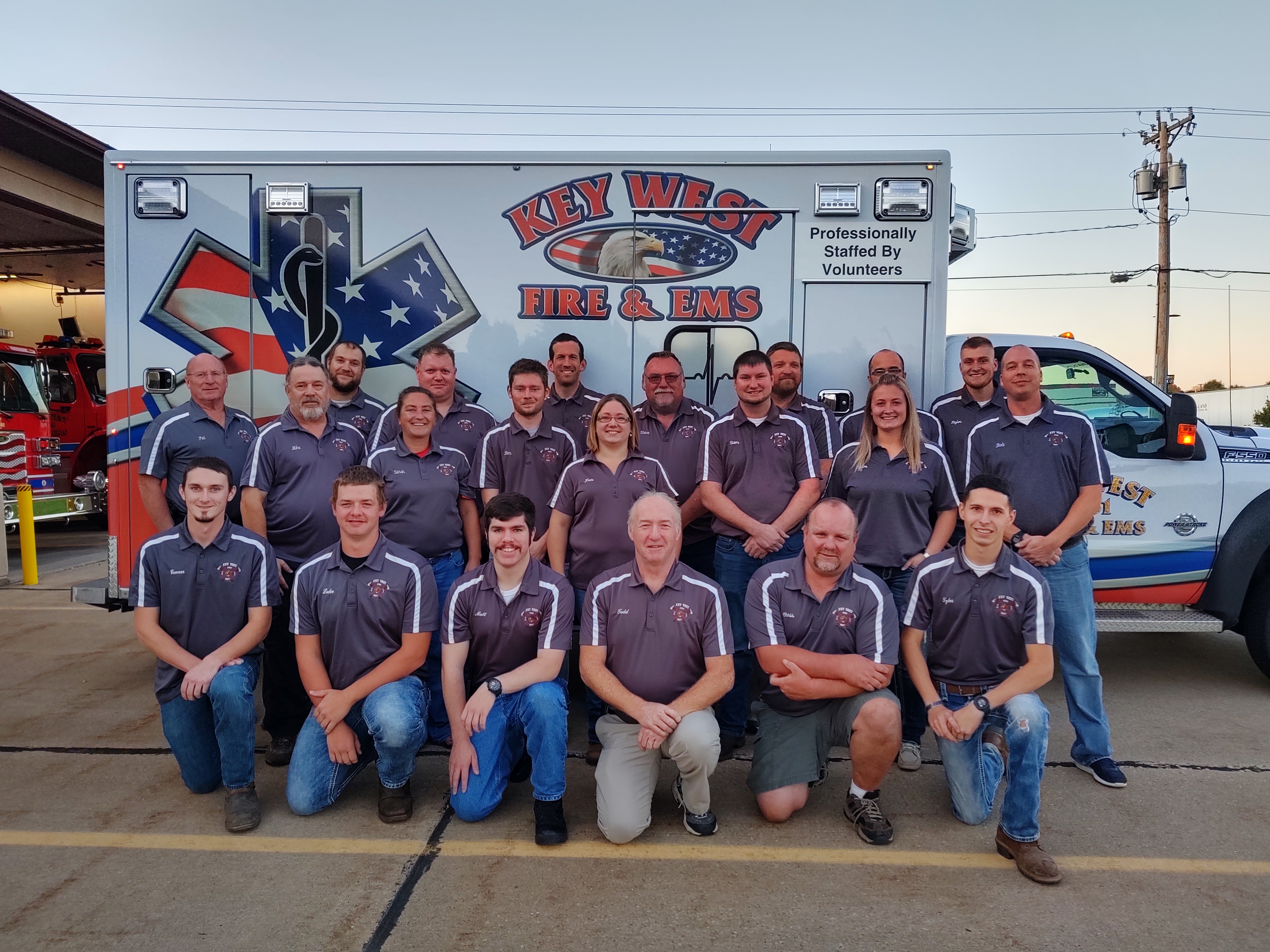 Front row L to R - Conner Troy, Luke Bradley, Matt Fetzer, Todd Latham, Chris Tigges, Tyler Brietbach
Middle Row L To R - Mike Small, Sara Ness, Ben Pancratz, Kate Arnold, Sam Bradley, Taylor Brietbach, Bob Reed
Back row L to R - Pat Leonard, Zach Arnold, Cory Lawler, Mark Obrien, Steve Kafer, Tim Hoffman, Carl Denlinger, Taylor Stair
Not Pictured: Nick Arnold, Chuck Blasen, Dennis Bradley, Craig Enke, Rhonda Healy, Dan White, Chris Welu
Key West Fire Fighters want you to check your smoke alarms and detectors!
Interested in a new smoke detector for free? www.getasmokealarm.org
Follow this link for the Kidde Recall information.
Check out important information to share with your family and friends to keep
everyone safe on our Fire Prevention page.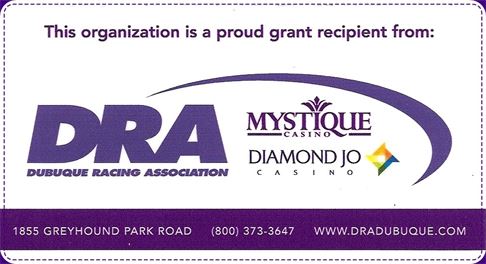 Training and Information about Hospice of Dubuque

Member Kate Arnold, October 28

This evening we had the pleasure of learning about Hospice from Diane Fasselius the Community Education Specialist for Hospice of Dubuque. There are several important ideas that we can take away from her visit!
-There is great wisdom in planning ahead. Why are we so hesitant to plan for the last phase of our life, we plan everything else? Have your wishes in writing, and talk with your family members ... (Full Story)




Looking for New Recruits!

Member Chris Tigges, October 21

Are you interested in volunteering at our fire department? Maybe you know someone who is interested in serving their community? Either way, we are looking to fill some empty spots on our roster with new dedicated individuals. If you or someone you know is interested they can visit our recruitment page for more information, the application, and new member packet.... (Full Story)




Fire Scene Preservation

Member Kate Arnold, October 21

Scene Preservation Presentation by Derek Paulson, Assistant Fire Marshal from the Dubuque Fire Department
We went over the following objectives:
-Understanding importance of what you are seeing/hearing/smelling.
-Have an understanding of what physical evidence is.
-Understanding how to preserve the scene as best as possible.
Other helpful things to remember include:
-Look for normal items in unusual ... (Full Story & Photos)

The passing of a legend, Bart Germaine

Member Chris Tigges, September 18

"Heroes get remembered, legends never die." You will never be forgotten Bart, there will be a constant reminder at the firehouse from all of the tools you built that are still being used. There wasn't anything you couldn't fix or build. You are definitely a legend around here. Bart Germaine was a former chief and always around to lend a hand or piece of advice. He will be greatly missed by all.... (Full Story & Photos)

Your feedback is important to us! Feel free to sign the guestbook.