Welcome to the Key West Fire/EMS Department
The Key West Fire Department Board of Directors has reopened membership for property owners in the area. Please read the news post from February 3, 2020 for more details and application information. Please note that this is a membership for property owners in our district to stay informed of department news. If you or someone you know is interested in becoming an emergency responder on our department please see the Recruitment Page.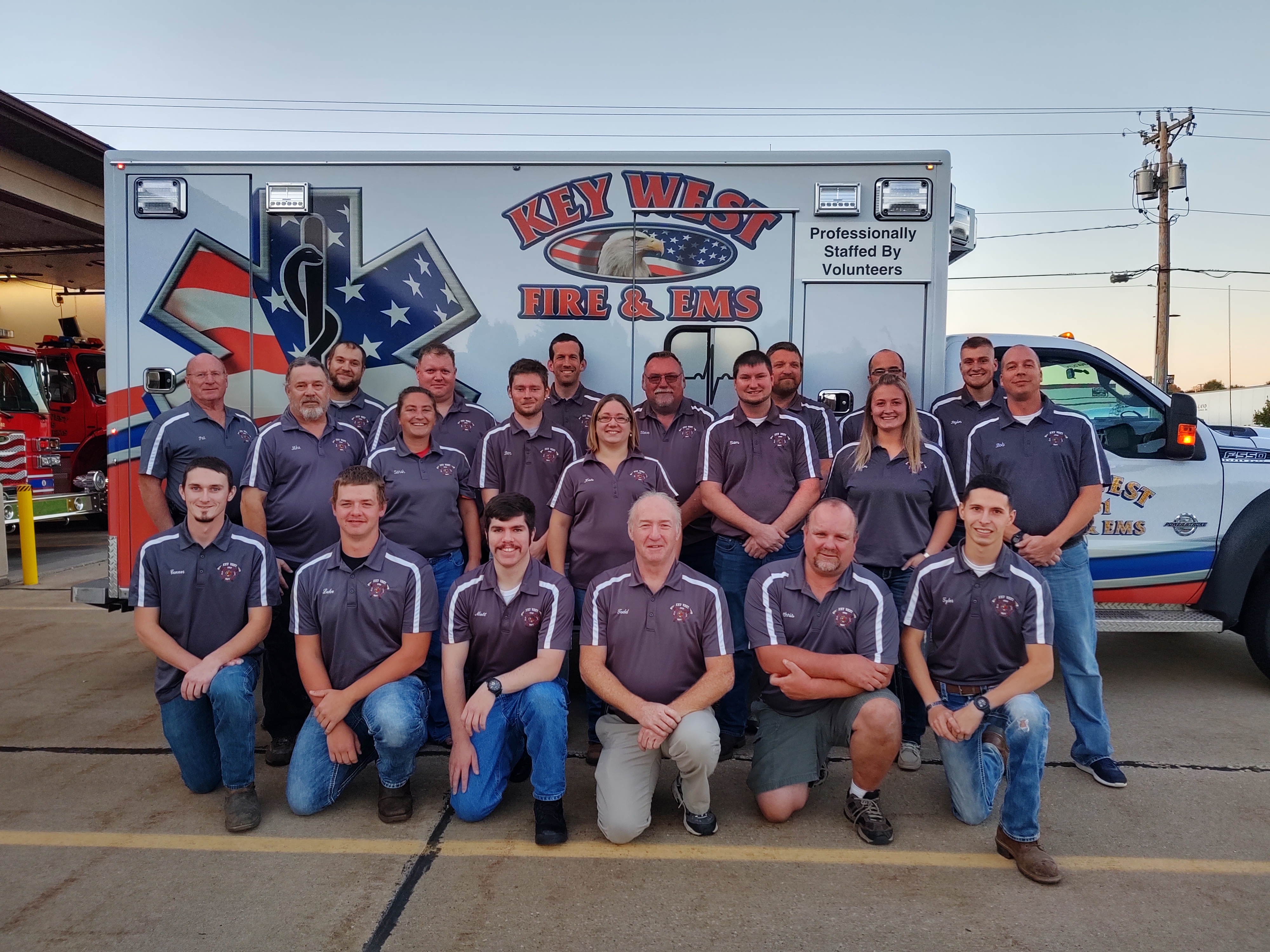 Front row L to R - Conner Troy, Luke Bradley, Matt Fetzer, Todd Latham, Chris Tigges, Tyler Brietbach
Middle Row L To R - Mike Small, Sara Ness, Ben Pancratz, Kate Arnold, Sam Bradley, Taylor Brietbach, Bob Reed
Back row L to R - Pat Leonard, Zach Arnold, Cory Lawler, Mark Obrien, Steve Kafer, Tim Hoffman, Carl Denlinger, Taylor Stair
Not Pictured: Nick Arnold, Chuck Blasen, Dennis Bradley, Craig Enke, Rhonda Healy, Dan White, Chris Welu
Key West Fire Fighters want you to check your smoke alarms and detectors!
Check out important information to share with your family and friends to keep
everyone safe on our Fire Prevention page.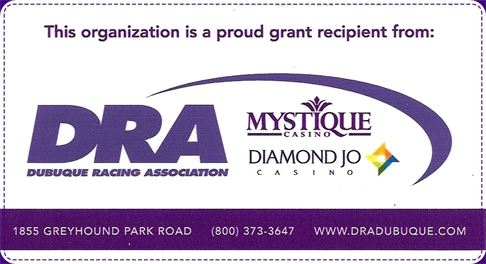 Department Updates: New Boat, Trainings, & Fundraiser Information

Member Kate Arnold, January 11

Updates for the end of 2020 and the beginning of 2021:
-In July 2020 we put the new boat in service. (See photos)
-December 2020: The fundraiser committee met to discuss options for the annual fundraiser. It was decided to do a public online-only auction with some cash "door" prizes for regular ticket holders.
-January 11th Training: Grain Bin Rescue Training with the training prop from NECAS. (See ... (Full Story & Photos)



December 2020 New Lettering on Boat


2021 Annual Fundraiser on February 6th, 2021: ONLINE ONLY and OPEN to the public.

Member Kate Arnold, January 04

Introducing our 2021 Fundraiser!

On February 6, 2021, the Key West Fire/EMS Association will host our 29th Annual Fundraiser. In the past this has been a ticketed event, however due to the COVID-19 Health Crisis our annual fundraising auction is taking on a new form this year. We will host an online silent auction that is open to the public through our Facebook page: www.facebook.com/keywestfd
The ... (Full Story)





November 2020 Updates

Member Kate Arnold, November 09

Here are updates from September, October and the start of November 2020:
-During the last two months we have been continuing our weekly training and meetings.
-Training sessions included pumping and drafting, flushing dry hydrants, ventilation, and Burn Care in the EMS setting.
-The Dry Hydrant Committee installed a new dry hydrant near Higgensport and Bennetville Roads.
-Welcome to Hunter Egan, another ... (Full Story)




Your feedback is important to us! Feel free to sign the guestbook.